Eenvoudige en transparante prijzen
Van het begin tot het begin van de onderneming, wij zorgen ervoor dat u gedekt bent. Begin met 14 dagen gratis. Jaarlijkse betaling per maand levert u twee maanden gratis op!
Alle prijzen zijn exclusief BTW bij 20% Vergelijk kenmerken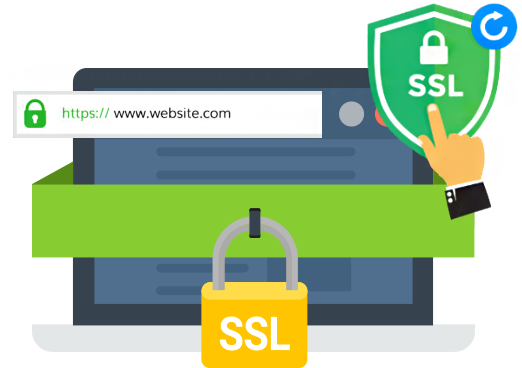 Hoe het SSL-effect op uw site?
Een SSL-certificaat creëert een beveiligde tunnel waardoor informatie inclusief gebruikersnamen, wachtwoorden, creditcardnummers veilig worden doorgegeven.
Het kleine groene slot
Het kleine groene slot
Ontvang een vertrouwd SSL-certificaat
Ontvang een vertrouwd SSL-certificaat
Beschermt onbeperkte servers
Beschermt onbeperkte servers
Compatibel met alle majeur
Compatibel met alle majeur
SSL-certificering in vier eenvoudige stappen
Nadat u een SSL-certificaat hebt gekocht, moet dit worden geactiveerd.
1

Koop het
Begin met het aanschaffen van het juiste SSL-certificaat voor uw behoeften. Kies uit de drie vermelde typen.
2

Activeer het
U kunt uw SSL-certificaat onmiddellijk activeren via het Account Panel.
3

Installeer het
U ontvangt instructies zodra u uw SSL-certificaat hebt gevalideerd.
4

Regel het
U mag SSL-certificaten (inclusief vernieuwing en heruitgifte) in Panel beheren.
Hoe de recente wijzigingen van Google invloed op u hebben
De nieuwste Google Chrome-updates tonen bezoekers nu het bericht Niet veilig in de URL als uw website geen https is (dus geen SSL-certificaat). Als het niet beveiligd is, is de kans groter dat bezoekers zich onthouden van het invoeren van informatie, het doen van aankopen of zelfs het aanmelden voor uw e-maillijst.Google rangschikt websites met een lager SSL-certificaat ook lager op de pagina met zoekresultaten (SERP), wat gevolgen heeft voor uw SEO-inspanningen, verkeer en inkomsten op hetzelfde moment.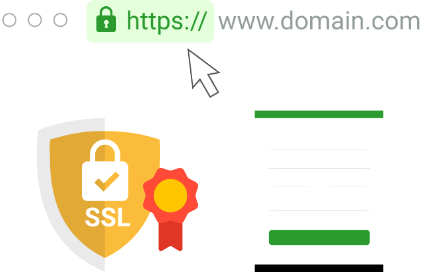 Veelgestelde vragen
vragen
Choose the best managed Cloud Hosting experience for your business!
Get started Now
➤